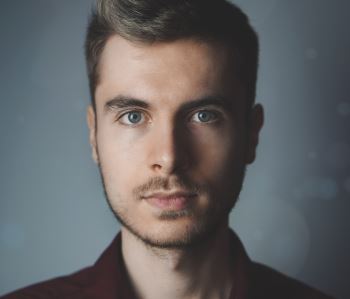 September 01, 2017
Bradley Tucker
Currently studying Politics at the University of Essex
Labour Party supporter
Firmly believes in Richard Howitt's ideas to improve working conditions for people with disabilities
UK Labour Party Future Plans For Brexit

The Labour party line with regards to the EU referendum was to support the remain campaign, but Labour Leader Jeremy Corbyn has since said the people have voted and the decision should be respected. However, the Labour Party, together with the Greens and Liberal Democrats, wanted to see an immediate guarantee that EU citizens staying in the country could remain. The Conservatives did not oblige.
Since the referendum, talks between UK Brexit Secretary David Davies and the EU's chief Brexit negotiator Michel Barnier remain stalled at the financial commitment stage, with the UK estimated to owe around £60bn. Jeremy Corbyn and shadow Brexit Secretary Keir Sharmer met with Michel Barnier in October 2017 to discuss the negotiations.
Labour's concern has been growing that the Conservative government will get to March 2019 with no deal. This means the country falls out of the EU and moves to World Trade Organisation rules which will threaten jobs across the UK.
Labour manifesto promises: Brexit
Labour's 2017 manifesto, written for the snap election, included a pledge that the party would scrap the Brexit white paper and replace it with a new list of negotiation priorities. It also added that The Great Repeal Bill would be replaced with an EU rights and protections bill that would ensure workers' rights would be safeguarded. A week before the election, in a campaign speech, Jeremy Corbyn said that it was not a Labour policy option to walk away from the Brexit negotiations with no deal.

Labour's current policy on Brexit
The referendum result has been accepted by Labour who intend to build a close new relationship with Europe, not as members but as partners. A year after the Brexit result the party announced they would retain the benefits of single market and customs union as well as membership of European research and development groups.
Whilst immediately guaranteeing the existing rights of EU nationals living in the UK, the party would secure reciprocal rights for UK citizens living in any other EU country.
Labour will speak plainly for Ireland to retain a customs union so that a border will not return.
Transition period
The Conservatives, having stated that 'no deal' was better than a 'bad deal' have since conceded the need for a two-year transition period in a platitudinous and divisive speech by Theresa May in Florence. The Labour party would also make transitional arrangements at the end of Article 50 negotiations, for a period of four years.
It has not been made clear that if a transition period is agreed, under whose law the UK will operate under during this period, nor how it would work. There is no indication the EU would agree to a transition period, and the government cannot ask until the wisdom and legitimacy of asking for such a thing has been decided. The Brexit vote was emotional, but carrying out agreed Brexit terms must be based on facts and only then can the policy be shaped.